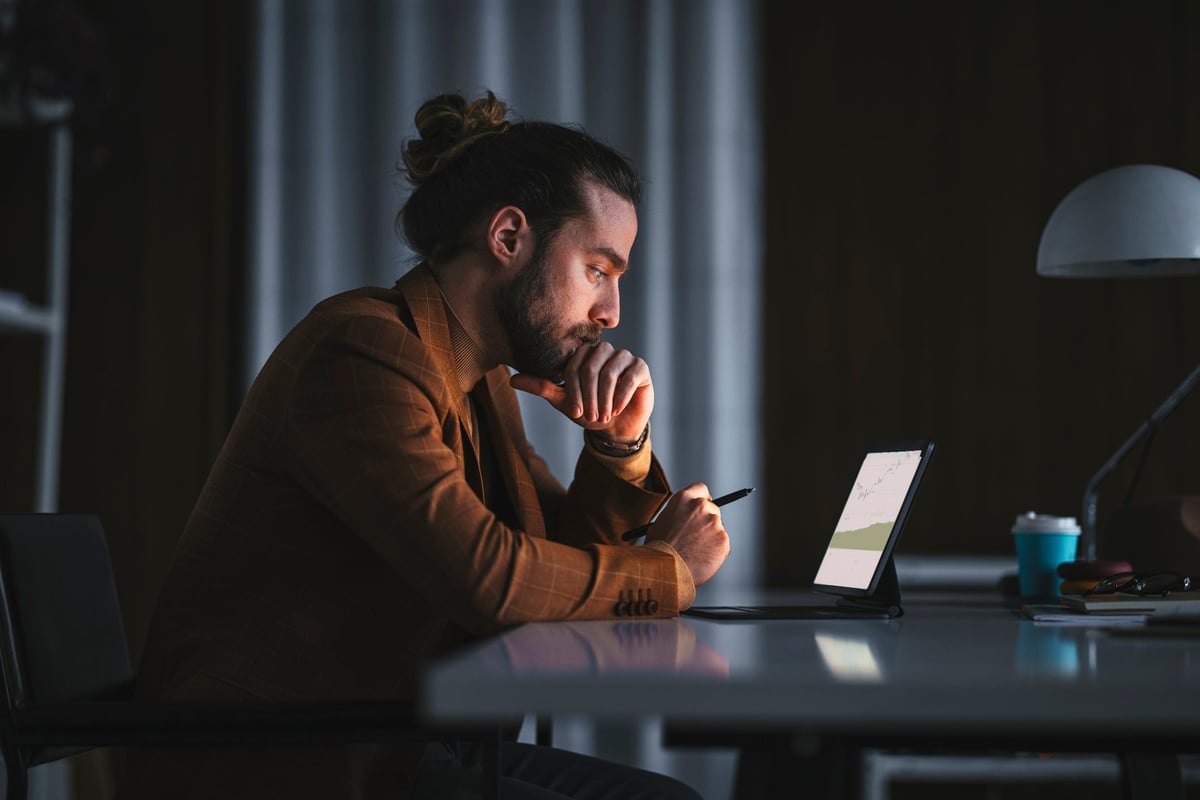 Crypto-curious users can earn free bite-sized bits of exciting coins.
---
Key points
Get free coins for learning, completing missions, or trading stocks.
Coinbase, Crypto.com, and FTX all offer users free crypto programs.
Crypto-curious users should have an investing mission and stick to it.
---
Crypto can be a lot. Sometimes, it feels like there are more newfangled currencies than stars in the sky. That's why brokerages like to give members opportunities to earn free crypto for poking around. Learn-and-earn programs reward users for reading one-minute blurbs on how currencies work. Some reward you for simply opening an account.
Up for doing a little crypto-stargazing? Here are three brokerages that give users free crypto for doing just that. 
1. Coinbase
One of the most well-known brokerages in America, the brokerage Coinbase rewards starry-eyed users for engaging with its "Learn and Earn" program. Users with the app can open the tab and click on small, one-minute infographics for whatever currency they're interested in.
Coinbase floats about five "Learn and Earn" currencies. Each currency offers three or more lessons. For each lesson, users get about $1 worth of the coin. Users can make about $15 in cryptocurrency in 15 minutes.
It's a safe way to dabble in minor, lesser-known currencies without parting with your money. Plus, you learn a bit about how blockchains might be useful in real-world situations.
Coinbase also offers new users $3-$200 in cryptocurrency for setting up an account. It's no Milky Way, but it's worth noting if you're comparing brokerage sign-up bonuses. 
You may have heard of Crypto.com, which rebranded the famous red Staples Center to the blue Crypto.com Arena. It's a brilliant move by an ambitious brokerage. They reward users daily for completing "Missions" on the Crypto.com app.
Missions refresh daily. Some reward users for just checking in — others require in-app purchases. Completed missions award users diamonds, which users can trade for goods, NFTs, and Cronos (CRO), the native Crypto.com cryptocurrency.
As a user of both apps, I prefer the Coinbase model for its simplicity. However, I occasionally check my Crypto.com account for easy missions and quick rewards.
3. FTX.US
Trading platform FTX.US does more than crypto — it's a whole solar system that allows users all over the globe to purchase stocks and NFTs. Users who are planning on investing but want to dabble in crypto or engage in some low-stakes gambling might consider taking a closer look.
FTX.US gives users a free, random coin on each trade of $10 or more. Trading is free on the FTX.US app, with no fees, according to Blockfolio.com. Users are unlikely to rack up a fortune in coins, but they will understand how coins are valued, their volatility, and so on.
Brokerages offer plenty of rewards to crypto-curious users who are just getting started. Even advanced users stand to gain from easy-to-digest lessons on under-the-radar coins. Users should choose their brokerage based on whether it meets their trading needs.
Be careful — it's a vast galaxy, and brokers are very good at pulling spacefarers into their orbit. Even if you don't plan on opening a new account, there's a good chance free crypto will come to you as popular brokerages like Robinhood announce their own upcoming "Learn and Earn" programs.
Remember, the best crypto apps and exchanges offer high-security and reputable coins. Don't settle for anything less. Have a mission and stick to it — your rocket ship (wallet? I'm losing track of this metaphor. Abort!) will thank you.
Our best stock brokers for 2022
We pored over the data and user reviews to find the select rare picks that landed a spot on our list of the best stock brokers. Some of these best-in-class picks pack in valuable perks, including $0 stock and ETF commissions. Get started and review our best stock brokers for 2022.