Julie Seidel had always believed the weeks and months leading up to her wedding day would be filled with beauty treatments, facials, and hair and makeup trials. Then the pandemic hit. "I was incredibly COVID conscious, so I didn't want to risk going anywhere and taking my mask off," says Seidel, who got married in Manhattan two weeks ago. This impacted her pre-wedding prep in a major way: Seidel was less rigid and a little more experimental when it came to her hair and makeup looks. "I was less engaged than I thought I would be. I didn't do any hair or makeup trials because it became too complicated with Omicron, so I basically just winged it," she says. "For my makeup, I looked on Instagram for inspo two days before the wedding and sent it to the makeup artist."
Seidel's wedding is one of the roughly 2.5 million happening this year, the most in 40 years. "Wedding celebrations have changed a lot since pre-pandemic," says Salina Néou, a StyleSeat nail technician. She's right: vendors, hair and makeup artists, and venues are in high demand; according to Joey Argeras, a Bumble and bumble stylist, 2023 dates are starting to book up. "I've noticed that with restrictions and regulations, a lot of couples just want to simply get married and are willing to compromise on the details," adds Néou. She also believes that "because brides-to-be are forced to settle with certain aspects of their big day now, many of them are going bolder than they originally planned with their overall look."
How exactly has the pandemic changed wedding beauty? Below, experts share what they've been seeing and doing for their clients—as well as what they've stopped seeing.
Classic Hairstyles
Photo: Atilano Garcia/Getty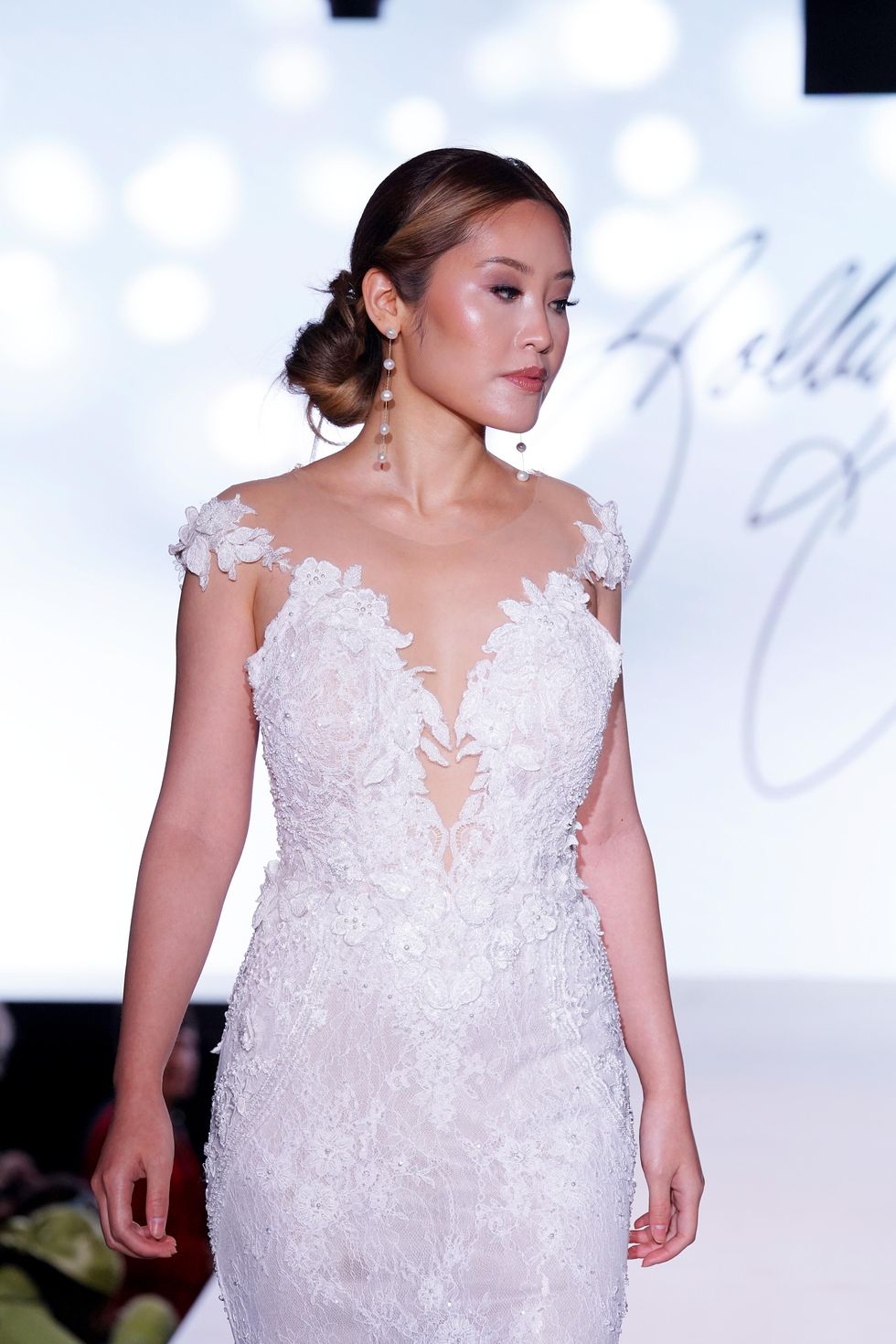 Photo: Jemal Countess/Getty
Argeras has noticed that more brides-to-be are looking for more done looks. "I'm seeing different variations of clean chignons and brushed out waves," she says, adding that these styles are simpler, tighter, and more classic than what she saw pre-pandemic. "After years of doing so many undone, natural looks, it's exciting to see brides wanting a style.
Fresh Takes on Traditional Nail Art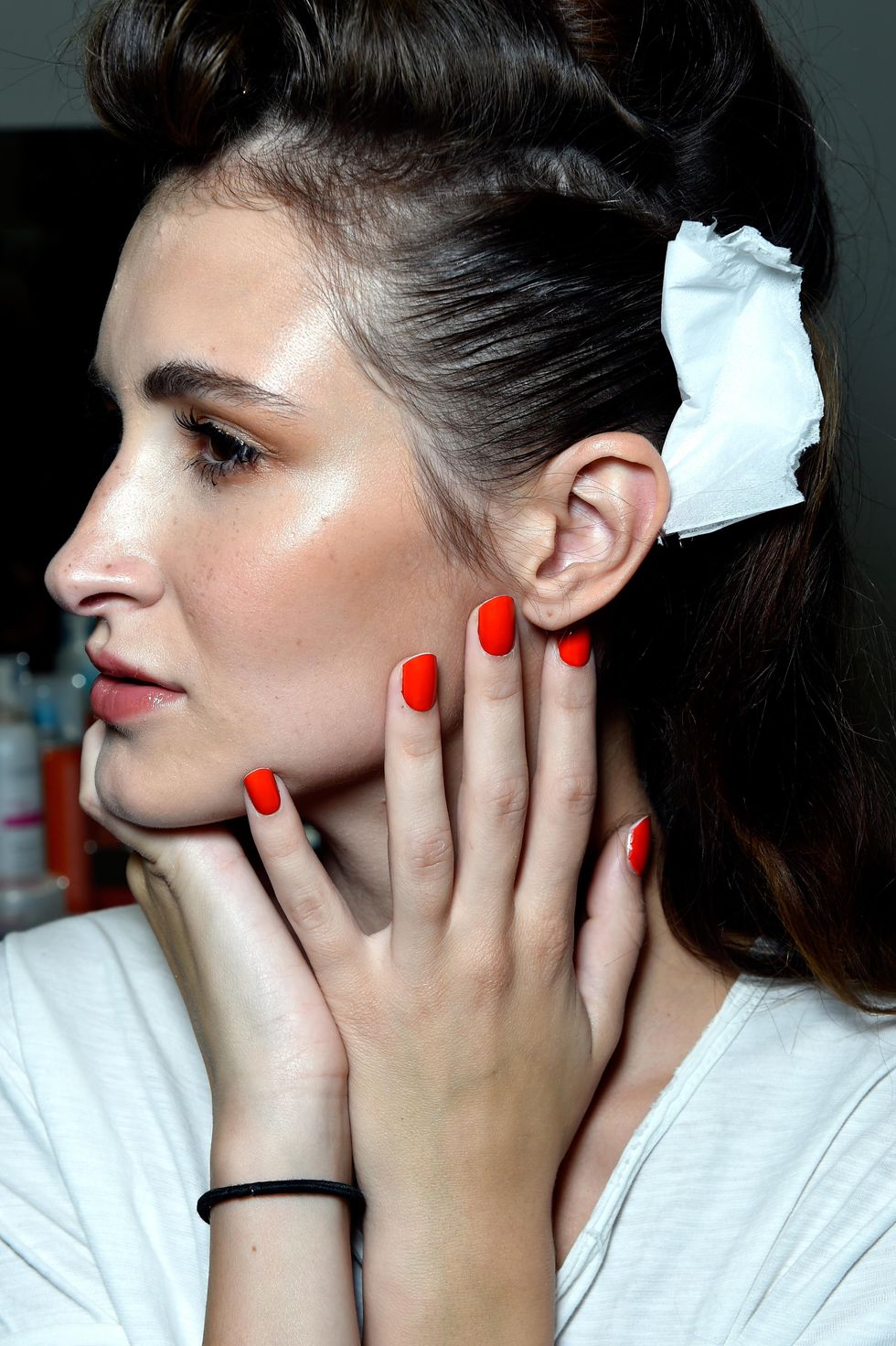 Photo: S. Alemdar/Getty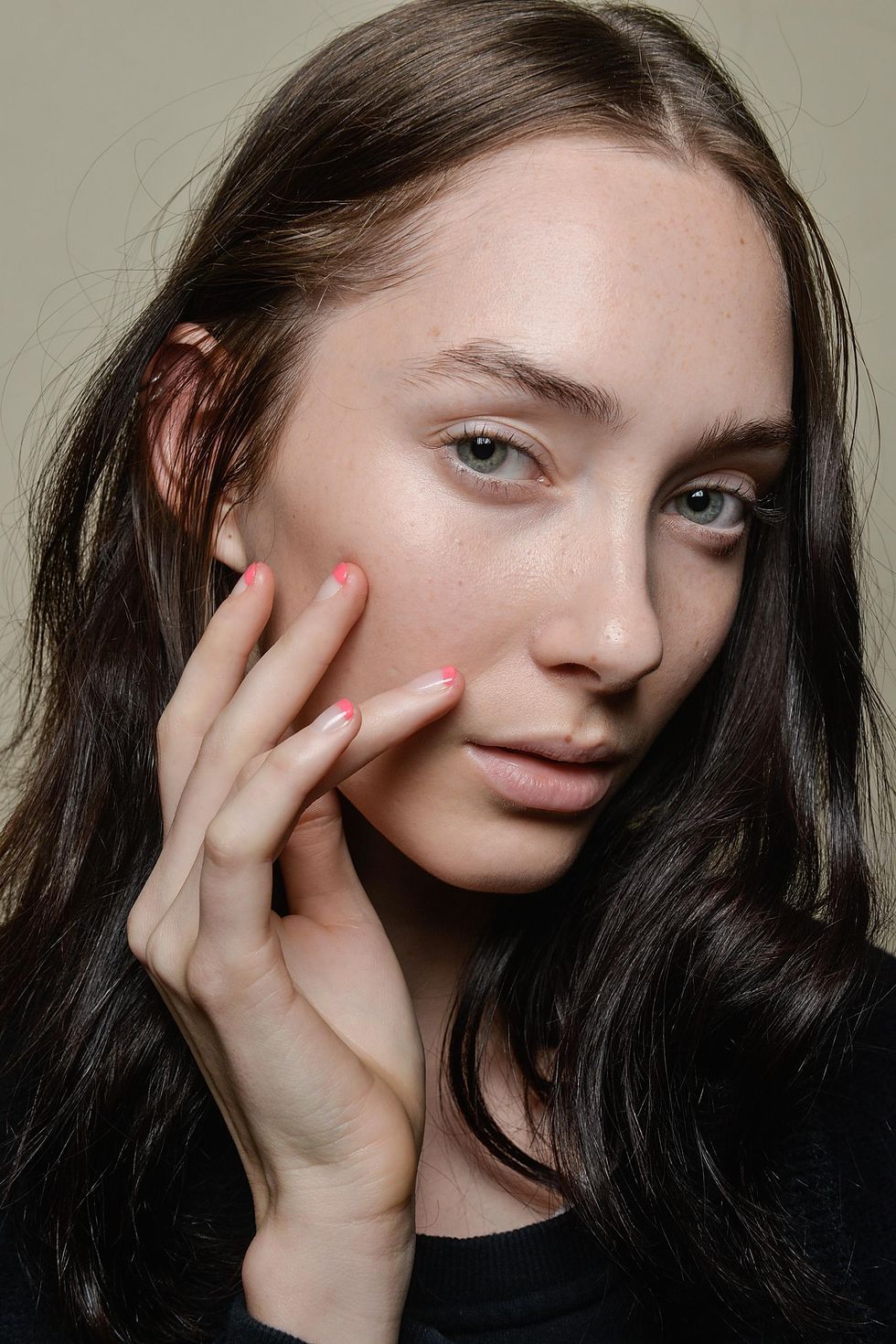 Photo: Matteo Valle/Getty
When it comes to nail art, Nadine Abramcyk, co-founder of Tenoverten, has noticed a return to the basics—with a twist. "While we always see brides who opt for classic, understated nail looks, with everything that's gone on in the world the last two years, there's such a growing appetite for freedom and self-expression," she says. "Nail design is a great way to tap into personal style or add a special touch to your bridal beauty look." These nail art choices are reinterpretations of signature designs, like a French manicure using metallic polishes or bold colors.
Néou also notes that she's been seeing less "traditional" wedding nails since lockdown lifted. "They would still be 'wedding-appropriate,'" she says, when describing the trend. "But, for example, they have more bling, glitter, or a pop of color."
A Skin-Forward Approach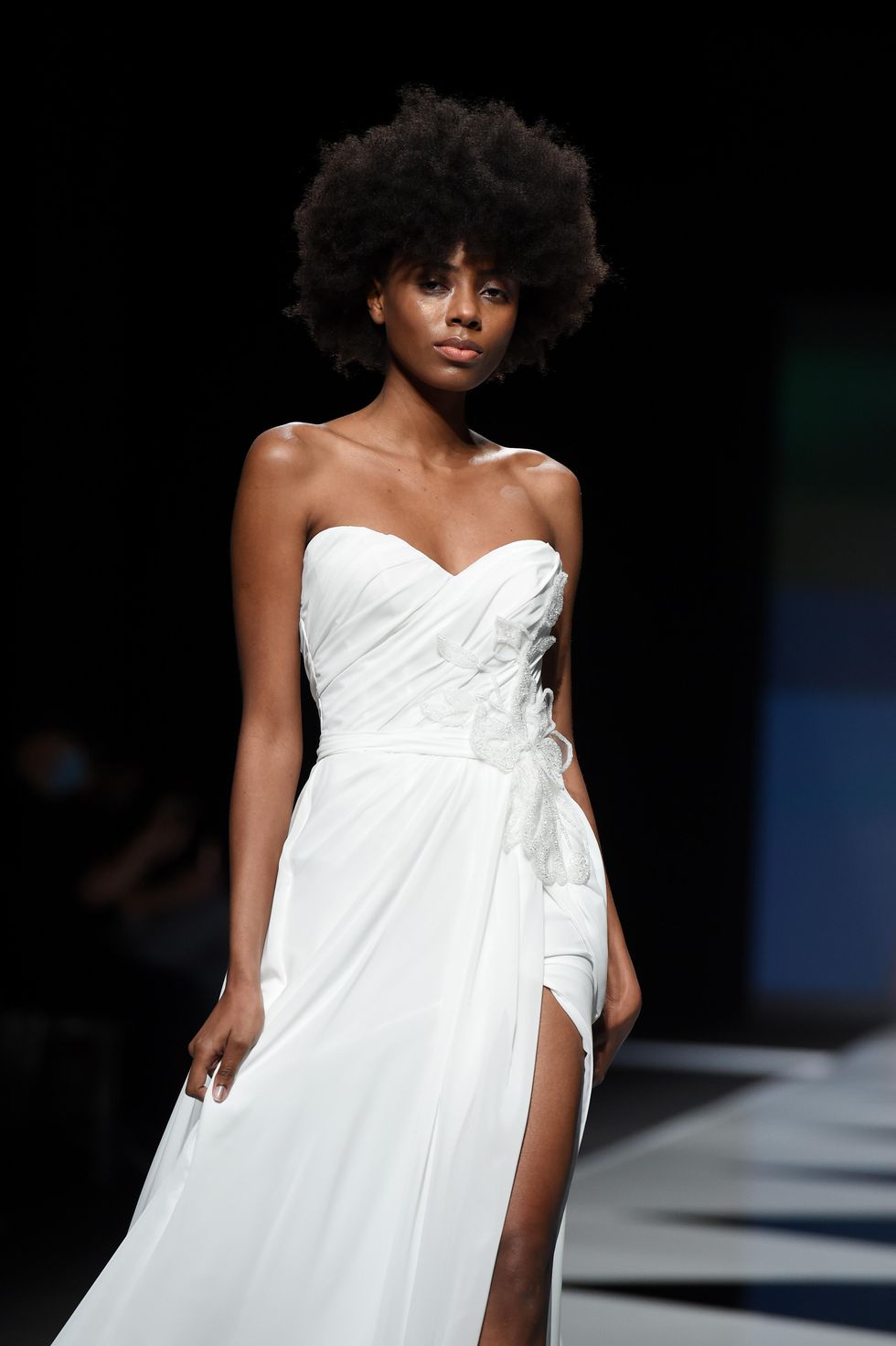 Photo: Stefania M. D'Alessandro/Getty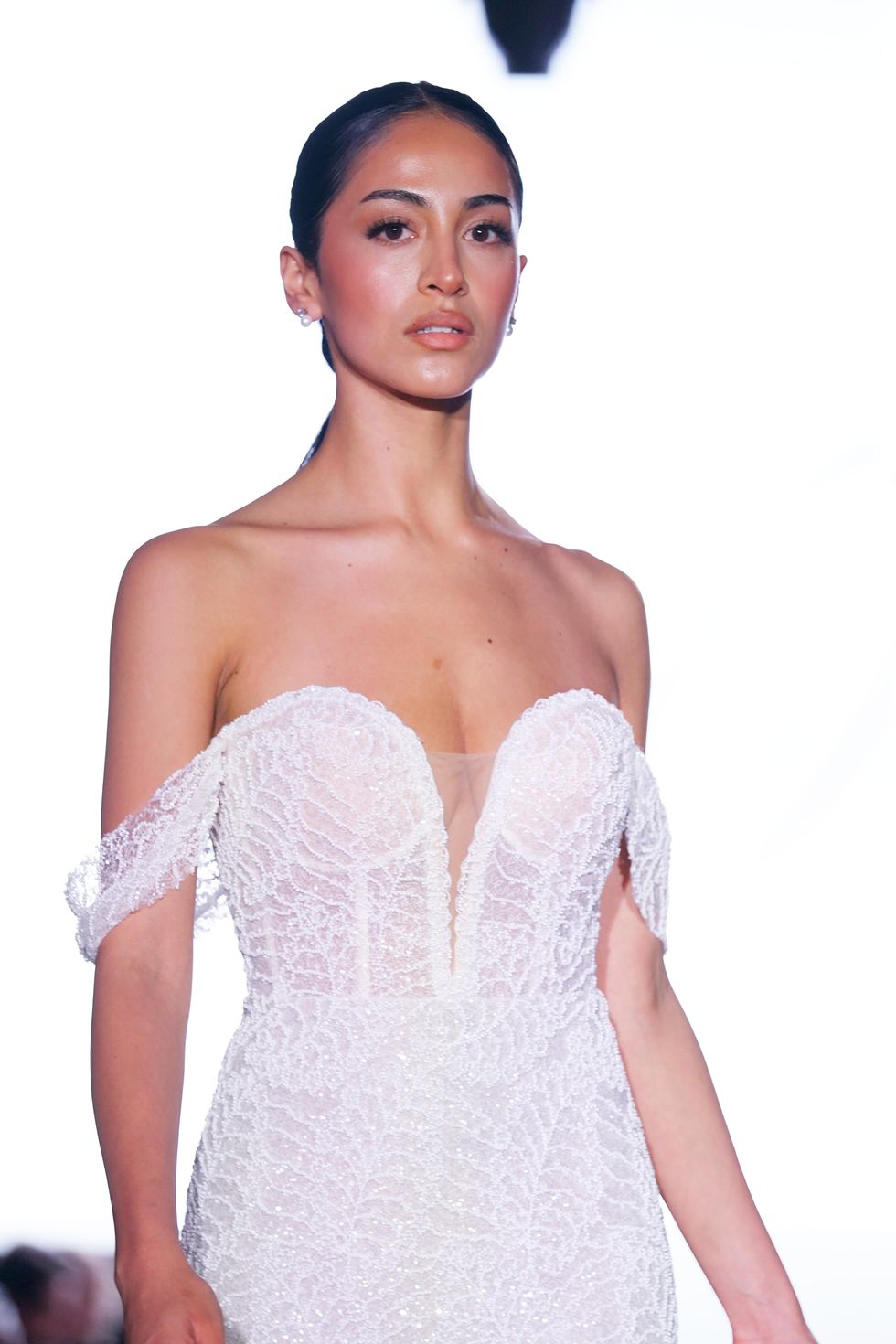 Photo: Jemal Countess/Getty
Skin care was already incredibly popular pre-pandemic, and now that people have spent more than enough time staring at themselves on a computer screen, the interest in the category has grown significantly. Dewy skin was also spotted all over runways during fashion month. For brides-to-be, this means many have taken a skin-first approach to their pre-wedding prep. "I was dealing with more breakouts [than usual] from wearing a mask, so I was super-regimented with my skin-care [routine]," says Seidel.
Celebrity esthetician Renée Rouleau also notes now that "people have started to understand how important it is to have a healthy [skin] barrier," they're seeking out gentler products "that cater to strengthening and repairing the skin's moisture barrier," resulting in plumper and smoother skin. The emphasis on skin care has impacted wedding day makeup looks. More brides are asking for a lightweight "no-makeup makeup" look that allows their skin to glow.
window.REBELMOUSE_ACTIVE_TASKS_QUEUE.push(function(){
var makeMonitor = (getStatus, cb, delay) => ;
var leftArrowCarrousel = makeMonitor( function () return document.querySelector( ".shop-sidebar.shop-posts .posts-wrapper .slick-next" ); , function (res) res.addEventListener("click", () => gtag("event", "Left Arrow Click", event_category: "Shopping Module", event_label: "Previous product at carrousel", ); );
);
leftArrowCarrousel.start();
var rightArrowCarrousel = makeMonitor( function () return document.querySelector( ".shop-sidebar.shop-posts .posts-wrapper .slick-prev" ); , function (res) res.addEventListener("click", () => gtag("event", "Right Arrow Click", event_category: "Shopping Module", event_label: "Next product at carrousel", ); );
);
rightArrowCarrousel.start();
var buyButton = makeMonitor( function () return document.querySelectorAll( ".shop-sidebar.shop-posts .posts-wrapper .widget__product-buy-link-btn" ); , function (res) { for (let button of res) button.addEventListener("click", () => gtag("event", "Buy button click", event_category: "Shopping Module", event_label: `$button["href"]`, ); );
} );
buyButton.start();
var imageShopp = makeMonitor( function () return document.querySelectorAll( ".shop-sidebar.shop-posts .posts-wrapper .widget__head a" ); , function (res) { for (let image of res) image.addEventListener("click", () => gtag("event", "Image click", event_category: "Shopping Module", event_label: `$image["href"]`, ); );
} );
imageShopp.start();
var productTitle = makeMonitor( function () return document.querySelectorAll( ".shop-sidebar.shop-posts .posts-wrapper .widget__headline .widget__headline-text" ); , function (res) { for (let product of res) product.addEventListener("click", () => gtag("event", "Product title click", event_category: "Shopping Module", event_label: `$product["href"]`, ); );
} );
productTitle.start();
});
window.REBELMOUSE_ACTIVE_TASKS_QUEUE.push(function()
window.REBELMOUSE_STDLIB.loadExternalScript("https://s.skimresources.com/js/150311X1615657.skimlinks.js", function()
);
);
window.REBELMOUSE_ACTIVE_TASKS_QUEUE.push(function()
!function(f,b,e,v,n,t,s)if(f.fbq)return;n=f.fbq=function()n.callMethod?n.callMethod.apply(n,arguments):n.queue.push(arguments);if(!f._fbq)f._fbq=n;n.push=n;n.loaded=!0;n.version='2.0';n.queue=[];t=b.createElement(e);t.async=!0;t.src=v;s=b.getElementsByTagName(e)[0];s.parentNode.insertBefore(t,s)(window, document,'script','https://connect.facebook.net/en_US/fbevents.js');fbq('init', '1248680838922690');fbq('track', 'PageView');
);
window.REBELMOUSE_ACTIVE_TASKS_QUEUE.push(function()
window.REBELMOUSE_STDLIB.onElementInViewport( threshold: 400, selector: "video", oneTime: true, onIntersect: function(entry) var element = entry.target; element.setAttribute("allow","autoplay"); element.loop = true; element.muted = true; element.autoplay = true; element.setAttribute("playsinline","true"); //element.controls = false; element.play();
);
);



Source link