Good morning, and welcome to the Indy Gaming newsletter, a weekly look at gaming matters nationally and internationally and how the events tie back to Nevada.
If a colleague or associate emailed this newsletter to you, please click here to sign up and receive your own copy of Indy Gaming in your inbox. – Howard Stutz
---
The Las Vegas tourism industry's recovery has lagged behind the 2021 gaming revenue totals, which are headed toward record levels with December's figures to be released as soon as next week.
A resurgence in Las Vegas convention and meeting business is in the early stages. Meanwhile, international visitors numbers have begun to pick up as direct flights to and from foreign destinations are increased.
The head of the agency tasked with bringing visitors to Las Vegas and the destination's top advertising and marketing executive said major sporting events will be a primary component in driving visitation to post-pandemic Las Vegas.
"Over 50 percent of those visiting (Las Vegas) will add a trip here or stay longer because of the sporting events that we're having," R&R Partners CEO Billy Vassiliadis said Tuesday during the closing session of 2022 Preview Las Vegas, the business community's annual program that looks ahead to the coming year.
R&R has handled the advertising and marketing campaigns for the LVCVA since the 1980s and Vassiliadis cited surveys the firm has conducted on behalf of the tourism agency.
"Think about that," Vassiliadis said. "Half of our business, that's 23 million people, said they'll either stay longer or come another time because of sports. That's the difference-maker. That's been a game-changer for us."
LVCVA CEO Steve Hill said the venue hosting Preview – Allegiant Stadium – was the perfect example of the resurgence of big events in Las Vegas, which centered around sports.
Hill said the stadium, which is the home of the NFL's Las Vegas Raiders, has exceeded its expected performance in attracting visitors to Las Vegas, especially during the last half of 2021. The venue hosted 24 events, bringing in more than 400,000 attendees, nearly 80 percent above projections made when construction of the nearly $2 billion stadium — that included $750 million of public money — was being debated.
Hill, who was co-chairman of the committee that took the stadium plans to a special session of the Legislature for approval in 2016, continues to oversee the facility as the chairman of the Las Vegas Stadium Authority. He took over as LVCVA CEO in 2018.
"This community made a great decision. The state made a great decision," he said.
Vassiliadis and Hill both said the stadium and other venues under construction, such as the nearly $1.9 billion MSG Sphere, an immersive entertainment attraction that is expected to open in 2023, are key to reviving Las Vegas visitation.
Hill went through a list of other expansion efforts for Las Vegas that are coming in the next two years that will attract additional visitation to the market, including the completion of the Fontainebleau resort in 2023 and Hard Rock International's planned redevelopment of The Mirage into Hard Rock Las Vegas. 
Allegiant Stadium and Las Vegas will host the NFL's Super Bowl LVIII in February 2024 and will host two other NFL events in the coming months —  Pro Bowl Weekend Feb. 5-6 and the NFL Draft April 28-30.
"The most important thing about the stadium is we missed out on things like major concerts and opportunities and events because there wasn't a stadium," Vassiliadis said. "So while we love the Raiders, this stadium has expanded the opportunities for Las Vegas. Not just tourism, but to the value of the entire business community."
"If you walk through Mandalay Bay or Bellagio or Caesars Palace, prior to any kind of game or a concert this year, there's energy because of all those people who have come for that event," Hill said. "It's making a huge difference. This stadium has worked."
The events have also filled the Strip's hotel rooms.
Through November, Las Vegas has seen 29.2 million visitors, according to the LVCVA. While the figure has already surpassed 2020's 19 million visitors, the market won't reach the 42.5 million visitors the city attracted in pre-pandemic 2020. Las Vegas drew a record 42.9 million visitors in 2016.
Gaming revenues on the Strip through November are almost $6.43 billion, just below 2019's full-year total of $6.58 billion. Gaming Control Board Senior Economic Analyst Michael Lawton said the Strip trailed the rest of the state's recovery until July.
Brian Gordon, principal in Las Vegas-based financial advisor Applied Analysis, said in a separate presentation that the average Las Vegas visitor spent $361 on gaming during their 2021 trip, up from just under $350 spent on gaming per visit in 2020.
That same visitor spent just below $250 on gaming during 2019.
Hill, in an interview after his presentation, said the lack of entertainment options in Las Vegas outside of gambling early in the pandemic recovery days, federal stimulus money, and gambling by locals were contributing factors to the high gaming figures. He doesn't believe that number will last as Las Vegas continues its comeback.
"I think you'll see that level off somewhat, maybe not all the way, but somewhat as we move forward," Hill said.
---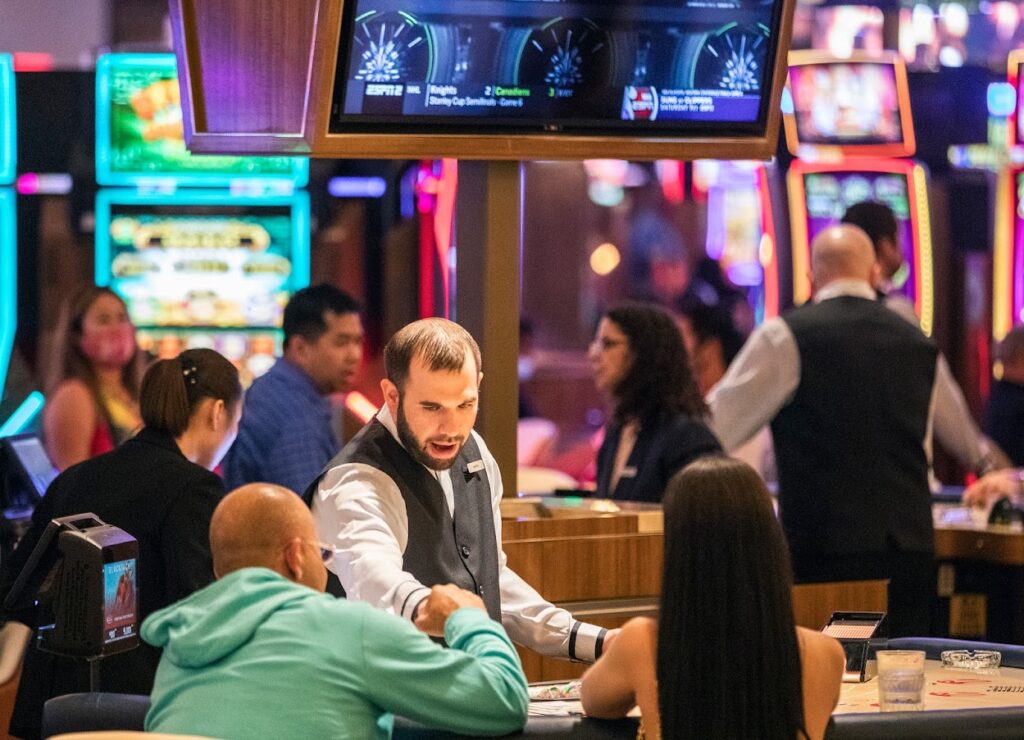 Nevada FY2021 report shows declining non-gaming totals
COVID-19 turned Nevada's 2021 Gaming Abstract into an anomaly.
Gaming revenue produced by casinos statewide between July 1, 2020, and June 30, 2021, was almost $8.5 billion, a 25.3 percent increase from the previous fiscal year, according to the annual report released last week by the Gaming Control Board.
The casino revenue figure was 52.4 percent of the $16.1 billion in total gaming and non-gaming revenue recorded in fiscal 2021; gaming brought in the largest percentage of the overall total in 21 years. In the past two decades, the state has grown less dependent on gaming revenue. For example, in fiscal 2020, gaming revenue accounted for 36.8 percent of the state's overall figure.
Gaming Control Board Senior Economic Analyst Michael Lawton said he expects non-gaming to surpass gaming when the state's casino resort industry normalizes.
"Pandemic-related restrictions severely impacted revenues across all departments with the exception of the casino department," Lawton said of the abstract, which covered total revenues produced by 302 casinos that grossed $1 million or more in gaming revenue in the fiscal year.
The $16.1 billion 2021 fiscal year total was 12.1 percent below the 2020 fiscal year revenue total of $18.3 billion.
Lawton said non-gaming revenues statewide of almost $7.7 billion declined 33.9 percent during fiscal 2021, adding that the pandemic limited the operations of restaurants, bars, and entertainment offerings, including showrooms, concerts, special events and nightclubs.
"(The departments) all played a large role in the decreases recorded to non-gaming revenue," Lawton said. "Additionally a lack of international travelers, convention attendees and the sluggish ramp up for leisure travel contributed to these results."
The abstract, which is separate from the monthly and year-end gaming revenue reports produced by casino regulators, is used to measure the gaming industry's profits or losses. The 302 casinos were 35 more than were included in the 2020 report when those casinos didn't reach the $1 million threshold. The 2021 report had 12 more casinos than in 2019.
The Gaming Abstract was released a few weeks ahead of the December and 2021 year-end gaming numbers. Through November, Nevada casinos have already recorded their third-highest gaming revenue year, $12.3 billion. Strip resorts are ahead of the market's 2019 total of $6.58 billion.
November also marked a record ninth-straight month of more than $1 billion in statewide gaming revenue.
According to the abstract, the state casino industry generated a net loss of more than $206.4 million in fiscal 2021. The 2020 abstract reported a net income of more than $2.89 billion, which was the result of two multibillion-dollar Las Vegas Strip resort transactions by MGM Resorts International that were completed ahead of the pandemic.
The Strip alone recorded a net loss of more than $1.95 billion in fiscal 2021, which was offset by every other reporting market in the state that recorded net income in the fiscal year.
"As anticipated, due to the Las Vegas Strip's reliance on multiple market segments, it lagged in the pace and timing of its recovery compared to the other areas of the state," Lawton said.
He added that statewide gaming revenue increases were driven by demand and federal stimulus funds. Lawton said revenue-generating departments saw improved margins due to reductions in employment and marketing expenses.
The abstract's 302 casinos paid more than $802.3 million in gaming taxes and fees, equating to 9.5 percent of their gaming revenue.
The abstract noted that 53 casinos owned by publicly traded casino operators accounted for 64.9 percent of the total gaming revenue generated statewide during the fiscal year. Neither the properties nor the companies were identified.
---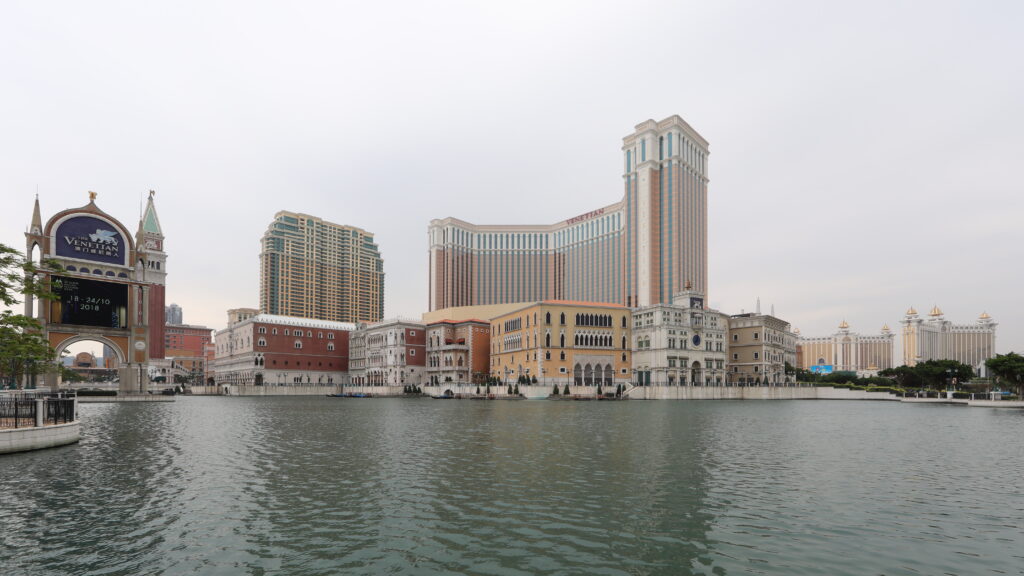 Macau clarifies re-licensing, provides good news to Nevada companies
More than a year of speculation over Macau's stalled gaming relicensing process ended Friday when the Special Administrative Region's government left the status quo in place.
The six current casino operators – including MGM Resorts International, Las Vegas Sands and Wynn Resorts – whose 20-year gaming concessions are due to expire at the end of June, now have a path forward.
Macau's Executive Council clarified its casino relicensing process, allowing for six gaming concessions that will move ahead with 10-year licenses and the potential of three-year extensions, kicking the next relicensing to 2035.
The government also shied away from the more odious license restrictions that were floated in September, such as government overseers for each license holder and requiring gaming companies to limit dividend payments to stockholders.
Also, there won't be an increase in Macau's 39 percent gaming revenue tax.
Macau currently has three gaming concessions held by Hong Kong-based SJM Holdings and Galaxy Entertainment, and Wynn, and three sub-concessions held by Las Vegas Sands, MGM Resorts, and Hong Kong-based Melco Resorts. The proposed bill removes the current sub-concession structure but does not change the competitive dynamics.
"There have been concerns previously that the number of concessions would be reduced, and certain operators would have to divest their assets in Macau," Jefferies gaming analyst David Katz told investors in a research note. "There were few surprises in the bill, which we consider benign, therefore removing a major overhang."
A spokesman for Las Vegas Sands said the company would address the concession developments in Macau during its fourth-quarter earnings conference call at the end of January.
In an emailed statement, Wynn Resorts said "the overall tone and details provided by the authorities are very encouraging."
The response from the investment community was upbeat.
Stifel Financial gaming analyst Steven Wieczynski said one of his initial concerns was Macau increasing – not reducing – the number of concessions, "which would have quickly diluted existing operators."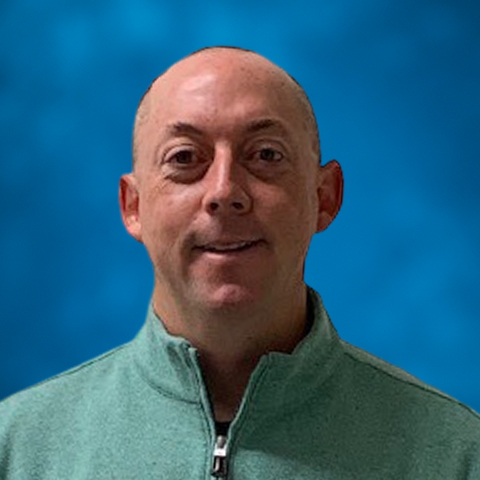 J.P. Morgan gaming analyst Joe Greff told investors "the framework was consistent with what we more recently expected with no negative developments."
The bill will be sent to the Macau legislature for approval, which analysts said was a near certainty, given that lawmakers rarely vote against any government proposals. 
The news lifted the stock prices of Macau's Nevada-based casino operators on Friday, a trend that continued on Tuesday. Shares in Las Vegas Sands are at their highest value on the New York Stock Exchange in more than four months.
Resolving the concession renewal process lifts some of the clouds over Macau's casino industry, which has been encumbered since 2020 by coronavirus lockdowns, restrictions and travel bans. For the third straight year, rising COVID-19 cases are expected to limit the Chinese New Year celebration at the beginning of February.
Macau casinos produced just $10.8 billion in gaming revenue in 2021. The figure was a 43.7 percent increase over 2020 but was still more than 70 percent below 2019, when casinos in the region produced $36.6 billion.
"While the recovery timeline around Macau remains an unknown, we continue to believe in the long-term resiliency of the market and believe it's a matter of when, not if, it returns to normal/accelerated levels," Wieczynski told investors Friday.
Macau, once considered the world's largest gaming market in terms of revenue, recorded an all-time record year of $45 billion in 2013.
B Riley gaming analyst David Bain said the bill will help to remove the substantial clouds covering Macau, which saw the chairman and CEO of the region's largest junket operator arrested by Chinese authorities in November on illegal gambling and money laundering allegations.
"The weak operating environment of Macau should persist due to start-and-stop COVID restrictions and a somewhat disorderly unwinding of the high-end market," Bain wrote in a research note. "For those more interested in the long-term mass gaming and overall Macau story, today's announcement should be taken as welcome news."
---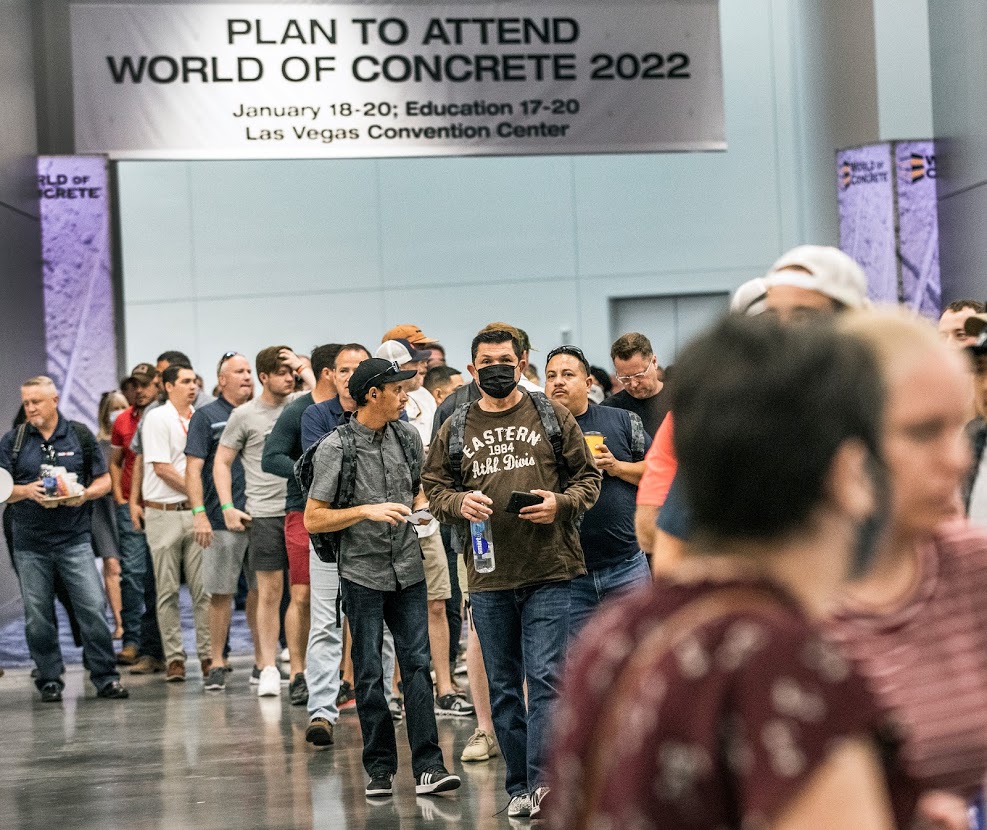 Las Vegas attracts 700,000 convention delegates in 2021, but recovery is predicted  
The Las Vegas Convention and Visitors Authority (LVCVA) said more than 700,000 people attended trade shows and conferences in Las Vegas during 2021.
It may not seem like a big number, but after the pandemic decimated the Las Vegas convention industry in much of 2020 and the first half of 2021, LVCVA officials were happy the market bounced back in the last part of the year.
"It's clear that organizers, exhibitors and attendees are ready to get back to in-person events and as we move into the new year and beyond," LVCVA Vice President of Business Sales John Schreiber said in a statement. "We look forward to delivering the only in Vegas experience our visitors have come to expect."
In 2019, the LVCVA recorded more than 6.6 million convention and trade show visitors. The number fell to 1.7 million in 2020, which included zero convention attendees for the last nine months of the year.
The Las Vegas Convention Center had listed zero for convention attendance through the first 11 months of 2021, even though the facility welcomed several conferences and trade shows during the year, including the World of Concrete in June and the Specialty Equipment Market Association (SEMA) auto show in November.
The LVCVA had to wait to release the convention figure until trade show and conference organizers provided the post-event convention attendance figures to accurately report on the number of business travelers.
The resumption of trade shows and conferences began in June with the World of Concrete exhibition, which helped launch the Convention Center's West Hall expansion, a 1.4 million-square-foot space that carried a $1 billion cost. The conference also allowed the LVCVA to unveil the Las Vegas Loop, an underground tunnel developed by Elon Musk's The Boring Company and designed to take conference attendees across the 200-acre campus in specially designed Tesla vehicles.
According to the LVCVA, five new trade shows made their Las Vegas debut in 2021 as part of the 52 conferences held at the convention center. In addition to World of Concrete, MAGIC Marketplace, a men's apparel exhibition, the National Hardware Show and the (SEMA) show returned after a pandemic-related one-year absence.
The Dive Equipment & Marketing Association Show also returned in November. The largest event for companies doing business in the scuba diving, ocean water sports and adventure/dive travel industries signed up to return in 2022.
The convention center is expected to host nearly 20 conferences between January and March.
---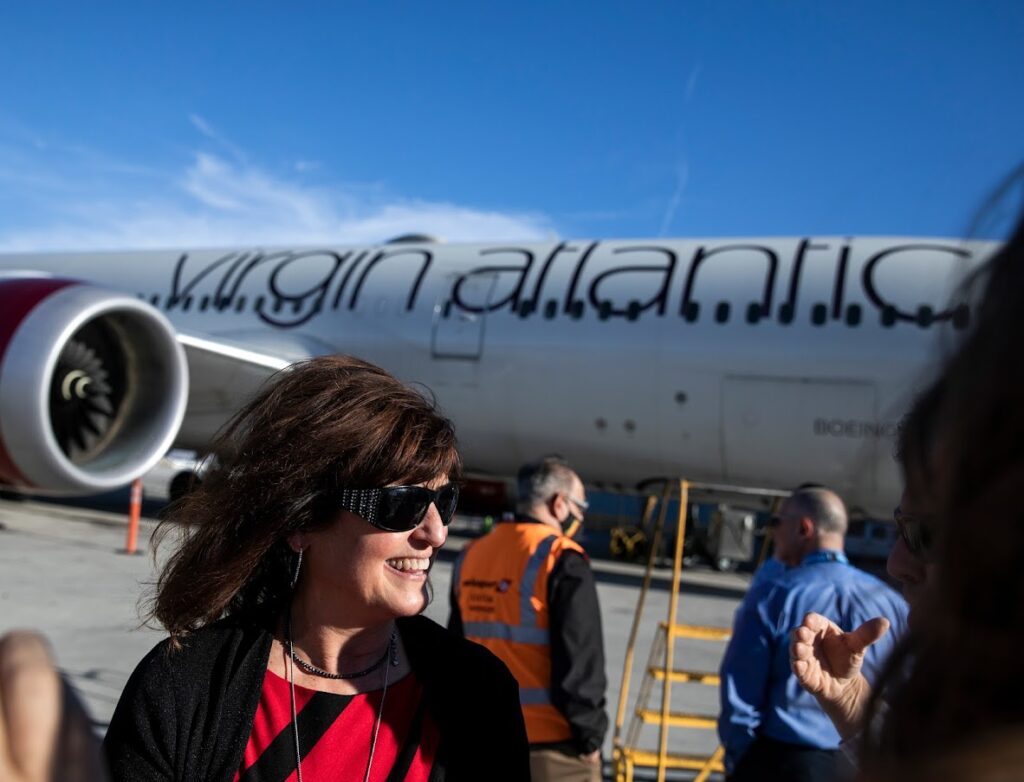 Other items of interest:
Clark County Director of Aviation Rosemary Vassiliadis was appointed to the Board of Governors of the U.S. Federal Reserve System. She will serve on the Federal Reserve of San Francisco's Los Angeles Branch Board of Directors. Vassiliadis has overseen the operations of the since-renamed Harry Reid International Airport since March 2013 and spent the prior 15 years as its deputy director.
Vassiliadis was selected to offer expert, industry-specific contributions to the formulation of national monetary and credit policies in relation to the importance of the travel and tourism industries on regional, national and international economies.
Prior to the pandemic, Clark County airport operations generated nearly $35 billion in economic impact on the region.
"As we recover, I know we will exceed those numbers in the near future," Vassiliadis said in a statement. "I am pleased the Fed recognizes the importance of including a voice representing the interests of the travel and tourism sectors."
Boyd Gaming CEO Keith Smith served on the same board from 2009 through 2014, including the last two years as chairman.
Digital sports betting platform provider OpenBet rounded out its executive management team by hiring Florian Diederichsen as technology chief executive and former American Gaming Association policy counsel Jessica Feil as its regulatory compliance officer.
OpenBet, which develops sports wagering technology and management systems for gaming operators, is being acquired by Endeavor Group for $1.2 billion from Scientific Games. Endeavor owns UFC, the Professional Bull Riding Association and IMG Arena, a video service platform that delivers live-streaming video and data feed to some 470 sportsbooks globally.
"The appointment of two highly-skilled and respected individuals demonstrates the ambition we have to deliver the next generation of sports betting entertainment to operators and bettors worldwide," OpenBet CEO Jordan Levin said in a statement.
The sales by Scientific Games of OpenBet and its legacy lottery business for $6.05 billion are expected to be used to reduce the company's daunting $9.2 billion in long-term debt that has hung over its balance sheet for much of the past seven years.
BetMGM unveiled its plans for a 16,800-square-foot sportsbook and entertainment facility near State Farm Stadium in Glendale, Arizona – just outside of Phoenix – for the 2022 football season. The project in partnership with the Arizona Cardinals will be the first sportsbook at an NFL stadium.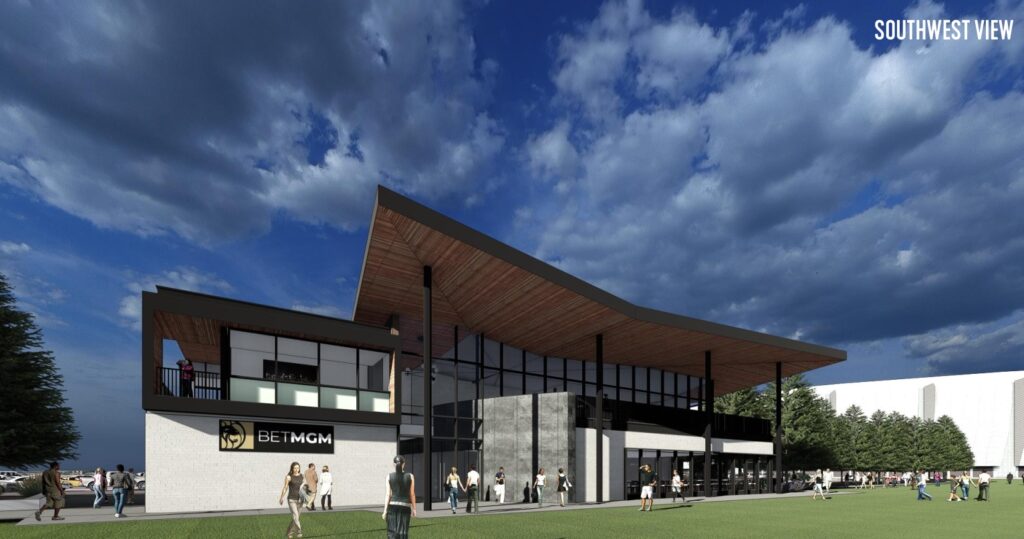 The two-story facility will include a sports bar and restaurant and will be open year-round with indoor and outdoor dining. Located on the north side of the stadium's "Great Lawn," the BetMGM sportsbook will include more than two dozen self-service wagering kiosks, as well as traditional betting windows.
The space will have a 500-person capacity with a 265-square-foot video wall and nearly 40 individual televisions.
BetMGM CEO Adam Greenblatt said in a statement the facility "will be one of the most unique and innovative additions to a venue that the sports and entertainment industry has ever seen."
BetMGM, a partnership between MGM Resorts International and European betting company Entain Plc, launched mobile and online sports betting in Arizona in September.
Jefferies gaming analyst David Katz released his December ranking of the top online sports betting operators. The ranking accounts for app-level data that includes monthly active users and downloads.
Katz said the rankings "should provide incremental insights into brand momentum and, over time, serve as a proxy for gaming revenue, and therefore stock performance."
According to the December rankings, FanDuel had the top spot and DraftKings was No. 2, switching places from November. BetMGM and Barstool Sports each jumped one spot to No. 3 and No. 4. Caesars Sportsbook had the largest gain, moving up four spots to No. 5 in the rankings.
"We continue to note the positive correlations between performance at DraftKings and FanDuel, as they remain top operators across most categories in our index as well as in gaming revenue," Katz wrote. "We expect them to remain market leaders, especially in online sports betting."
The Association of Gaming Equipment Manufacturers (AGEM) named its new board under President David Lucchese, who is in the second year of a two-year term. Lucchese is an executive vice president with Everi Holdings.
One-year terms were approved for board members who represent Ainsworth Game Technology, Incredible Technologies, International Game Technology, Scientific Games, Konami Gaming and Aristocrat Gaming.
Gaming industry veteran Daron Dorsey will become AGEM's new executive director on March 1, replacing Marcus Prater, who is retiring. Prater has served as AGEM's executive director since 2008.