Renowned South African makeup artist and beauty innovator Shezaadee Gattoo is well on her way to turning her Match Me Makeup brand into a formidable global beauty brand – with women's economic empowerment at the heart of its existence.
In this exclusive chat with businessman and NOWinSA contributing writer Zareef Minty, the Johannesburg-based businesswoman takes us through her plans to turn her newly launched Match Me Makeup into a staple brand in South Africa and beyond, as well as her mission to become a beacon of women empowerment, creating in the process 1000 job opportunities every year through her company.
Who is Shezaadee Gattoo?
I am a visionary and a "go-getter". I am extremely ambitious and an empowered female who is committed to dominating the professional sphere and to achieving phenomenal results. I believe in multi-dimensional success spanning almost all aspects of life, including, but not limited to spiritual and intellectual growth, wellbeing and always striving to build mutual relationships with the people around you. I strongly feel that one should not be confined to pursuing only one passion, but everything and anything they set their sights on.
What is Match Me Makeup?
Match Me Makeup is a beauty and healthcare company that invests in and develops products and services to improve the lives of our people. We want to build strong and confident people, and strongly believe that we can do this through Match Me Makeup. The company is building a mobile application which utilises artificial intelligence to recognise an individual's unique features, a suitable outfit to be worn and customising unique make up looks to suit an individual for a particular occasion.
Where do you see the company in the next 5 years?
I personally see the company become a massive global brand with millions of users around the world. I also see us potentially partnering up with a successful beauty company to expand even faster. I see us developing many other products and services under the company, with the intention to leave a lasting legacy that will impact the global beauty space in a big way.
Tell us about the empowerment programme you have in place?
We plan to empower over 1000 people every year through our company, we want to create employment in a country such as South Africa that has such a high unemployment rate. We want to build future creatives that like us will inspire and innovate, we are extremely excited to work on this empowerment programme and make a lasting impact for our people.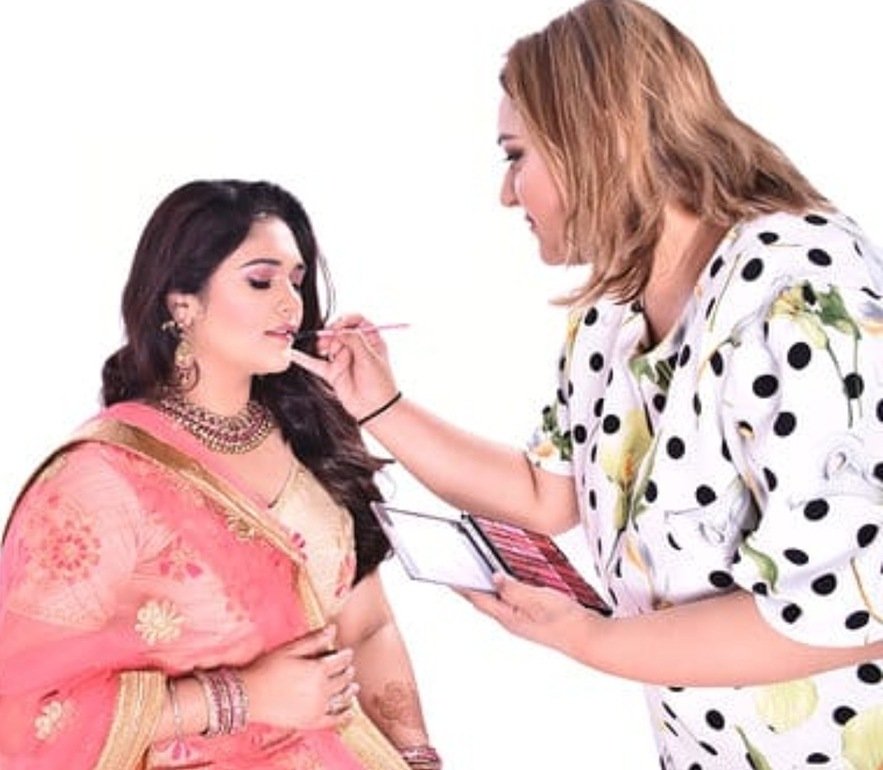 The biggest makeup beauty brand in the UAE – Huda Beauty – sent you a sweet 'best wish' message on your new journey, what does that mean to you?
It is crazy, I feel so blessed to have Mona Kattan wish me well and for her to congratulate me, truly means a lot to me. I am humbled.
One quote that you live by?
"Learn from yesterday, live for today and dream of tomorrow."